About Tri City National Bank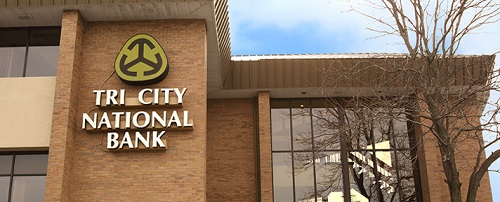 Why Join Tri City National Bank?

Whether you are looking to start your banking career or have previous banking experience, Tri City National Bank is the place for you. Tri City offers a team-orientated work environment as well as many opportunities for career advancement.
Founded in 1963 in Oak Creek, Wisconsin, Tri City National Bank remains family owned and operated and has 35 locations in southeastern Wisconsin. We take pride in being a true community bank—all of our business stays within the local community.
In addition, we take pride in being a good corporate citizen through our philanthropy efforts. We have a strong corporate culture and we are focused on taking care of our employees while we serve our community.

We offer a competitive benefits package:
Medical, Dental & Vision Insurance
Life, Accidental Death & Dismemberment and Long Term Disability Insurance
401(k) Retirement Plan
Flexible Spending Accounts
Educational Assistance
On-the-job training
Paid vacation, holiday and personal days
Community volunteering opportunities
Annual company picnic at the Milwaukee County Zoo
Annual Christmas/Holiday Party
Paid Jury Duty


Attention All Applicants
Thank you for your interest in employment with Tri City National Bank. Please review this information prior to completing an application:
The employment selection process consists of the formal application, application review, interviews, credit bureau, ChexSystems and criminal court record reports and business/personal reference checks. Candidates who successfully complete each phase of the process may be considered for employment with Tri City National Bank.
Original applications for employment will be maintained by the Human Resources Department after initial consideration.
We appreciate your interest in joining Tri City National Bank.